---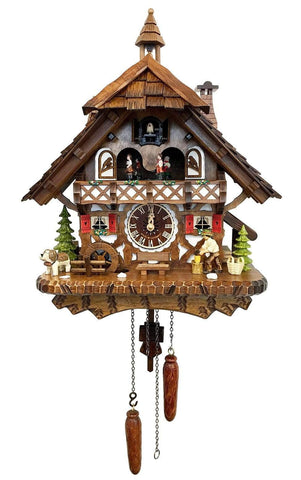 Black Forest with Woodchopper and Waterwheel
4491QMT
Regular price $680.99
Lovely Black Forest Clock featuring a Waterwheel, Woodchopper and a dog. Cuckoo comes out and cuckoos the number of hours on the hour, the woodchopper chops  and the clock plays 12 different alternating tunes on the hour. To top it off, the  Waterwheel turns when music plays. This clock has a battery movement and uses "C" batteries (not included). 
Dimensions: Full Size - 16.5H x 14"W x 8.5"D"
Manufactured by Engstler in the Black Forest. 
Made in Germany.